FIFA 21 Soundtrack: znamy pełną listę utworów, które znajdą się w grze!
Fani serii Fifa czekali długo na tę informację. Lista utworów w kolejnych odsłonach gry wzbudza sporo emocji. Nic dziwnego, niektórzy gracze z tymi piosenkami będą spędzać setki, jeśli nie tysiące, godzin.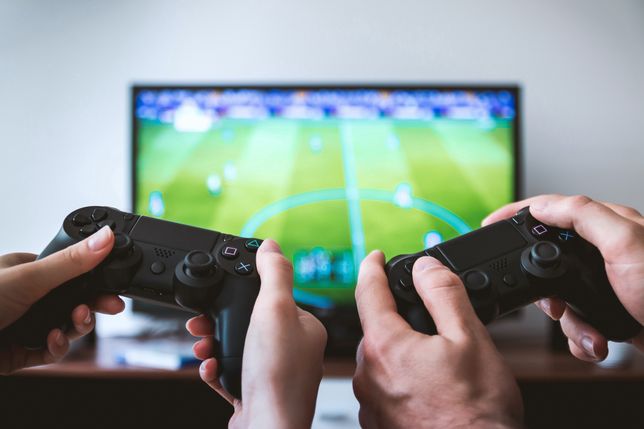 FIFA 21 Soundtrack: jakie piosenki usłyszymy w grze? (fot. JESHOOTS.com / Pexels)

CI, którzy grali w Fifę pod koniec lat 90. wiedzą, jak bardzo soundtrack z tej gry wpływa na to, któe utwory będą hitami, a które nie. "Song 2" zespołu Blur czy "The Rockafeller Skank" Fatboya Slima to tylko dwa z wielu przykładów, które pokazały, jak bardzo gra potrafi wywindować piosenkę.
Ścieżka dźwiękowa gry FIFA 21 to utwory ponad setki wykonawców z dwudziestu trzech różnych krajów. W tym roku, podobnie jak rok temu, wydawca przygotował dwa różne soudtracki: do standardoego trybu gry oraz do trybu piłki ulicznej - VOLTA FOOTBALL. Ta pierwsza zawiera nowe utwory od uznanych artystów i najbardziej obiecujących debiutantów. Z kolei na liście utworów VOLTA FOOTBALL znalazła się muzyka współgrająca z rytmem miasta: grime, elektronika i hip-hop.

Fifa 21 Soundtrack [PEŁNA LISTA]
070 Shake - Morrow
Aitch - MICE
Alfie Templeman - Wish I Was Younger
Anitta - Me Gusta (with Cardi B & Myke Towers)
Biig Piig - Don't Turn Around
Buju Banton - Unity
Carlos Sadness - Aloha
Celeste - Stop This Flame
Chløë Black - Sacrifice
De Lux - Cool Up
Domino Saints - BUYA
Dua Lipa - Love Is Religion (The Blessed Madonna Remix) [Mixed]
Dylan Fraser - Vipers
Everything Is Recorded - 01:32 AM / WALK ALONE
Fireboy DML - Scatter
Glass Animals - Heat Waves
ICEKIID - ErruDumEllaHvad
KAWALA - Ticket To Ride
LA Priest - Beginning
LARRY PINK THE HUMAN - MIGHT DELETE LATER
Leyma - been a minute
Louis The Child - Big Love (with EARTHGANG)
Madame Gandhi - Bad Habits
Mike Sabath - Good Energy
Nia Wyn - Who Asked You
Nnena - Work It Out
Oliver Malcolm - Switched Up
Oscar Lang - Apple Juice
박혜진 Park Hye Jin - Like this
Royal Blood - Trouble's Coming
Steam Down - Etcetera
Still Woozy - Window
Tame Impala - Is It True
tha Supreme - no14 - feat. Dani Faiv
The Snuts - That's All It Is
Zaia - SHADE
Fifa 21 Volta Football Soundtrack [PEŁNA LISTA]
Aitch - MICE
Alison Wonderland - TIME - Alison Wonderland x QUIX
Apollo Brown - 365
Bakermat - Baianá
BEAM - 2X2
Big Gigantic - St. Lucia
BLESSUS - ELEPHANT
Bree Runway - APESHIT
Caleborate - Only 4 Tha Real
CHAII - Lightswitch
Charli XCX - anthems
Che Lingo - My Block
CLIPZ - Again (feat. Ms Banks, Ms Dynamite & Jaykae)
Daddy's Groove - Borracho
Dai Burger - The Function
Dave - Location (feat. Burna Boy)
Disclosure - ENERGY
Domino Saints - BUYA
Flume - The Difference
Hippie Sabotage - Wrong Time
Idris Elba - Ballie (feat. Kah-Lo)
Jaewynn - 24
JAY1 - Flex (feat. JB Scofield)
Kah-Lo - Exit Sign
Big Zuu - On Fire
Kanine - Point Em Up
Koder - Win
Koffee - Rapture (feat. Govana) - Remix
Lil Mosey - Live This Wild
Little Simz - Offence
Love Regenerator - Hypnagogic (I Can't Wait)
LP Giobbi - Jungle Queen
Mac Miller - Blue World
Madame Gandhi - Bad Habits
Manga Saint Hilare - Fools Gold
NAYANA IZ - How We Do
Niko The Kid - Dance Du Sol (Badapa)
Nnena - Work It Out
Oliver Heldens - Lift Me Up (feat. Carla Monroe)
Oliver Tree - Bury Me Alive
Onipa - Fire
Quarantino - Broken Love
Rema - Beamer (Bad Boys)
Reo Cragun - Cuss You Out
Saweetie - Tap In
Sia - Little Man - Exemen Works
Soaky Siren - M.I.A.
Stay Flee Get Lizzy - Ay Caramba
Stormzy - Pop Boy (feat. Aitch)
The Prodigy - Poison
Tkay Maidza - Grasshopper
TrueMendous - Hmmm
Underworld - Listen To Their No
Yves V - We Got That Cool (feat. Afrojack & Icona Pop)
Zaia - SHADE